Classroom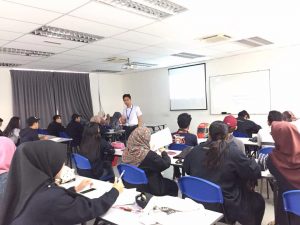 Our complete classroom gives both lecturers and students a good place for teaching and learning. The glass window was designed purposely to be thick yet not too wide, to give some sort of privacy when you are inside the classroom. This will also help the students to focus more during lecture time by minimizing the distractions from outside the class. The classroom is located near the library so that the students will have a quick access to the source of information.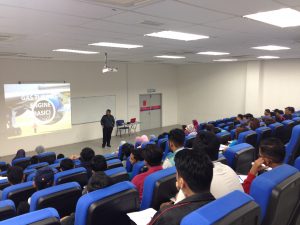 Our comfortable lecture theater that can hold a large number of students
Library
Our library is a house of comprehensive collection of different types of books. From aviation to financial, name it all and we got you covered. These variety choices of books will definitely help our students in their learning and research. The interior design and the arrangement inside the library will give you a good and comfy feeling, perfect for anyone who seeks a good place to study comfortably.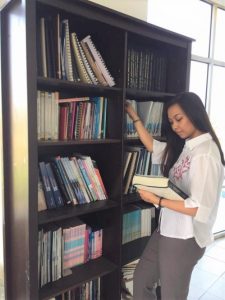 Finding reference books is as easy as 123!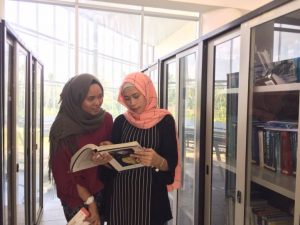 Reading with a friend is always a fun thing to do.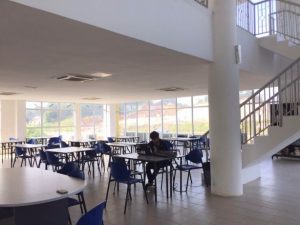 The wide glass window allows enough amount of sunlight to come through the library, creating a perfect lighting for the student to study.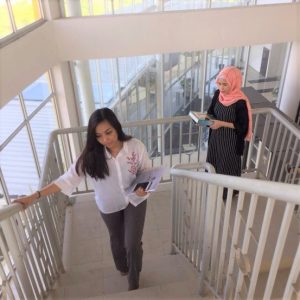 The UniCAM double story library is capable of supporting a large number of student at the same time.
Cafe
Located by the pool, the UniCAM Cafe gives you a relaxing kind of feeling every time you hit your feet in there. You can enjoy your break time with good food and good view at the same time which is a double pleasure for sure. Apart from being a place for you to please your appetite, the cafe is also a perfect place for gathering. This allows the students to build a connection with each other by socializing in a good environment.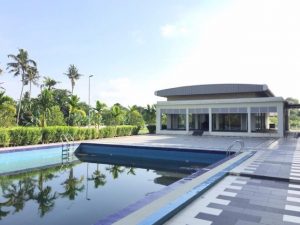 The cafe is purposely designed to have a glass wall around it not just to represent a modern design but also to create a transparent effect so that the students can enjoy the good food and the good view at the same time.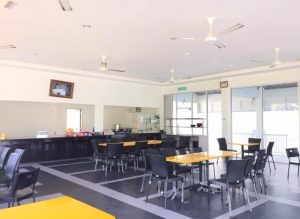 The interior design inside the cafe is simple yet beautiful.
Pool
UniCAM is a complete campus with a swimming pool built just outside the campus. The idea was to promote a healthy social life to the students, especially for those who are staying at the nearby hostel.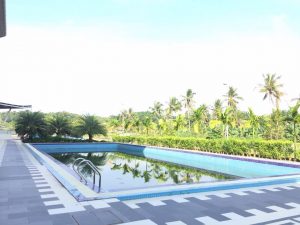 A breathtaking view of the pool.